For Veterans and Their Families
Helping Veterans and their families is a part of our founding mission. As certified Veterans Funeral CareTM providers, our entire staff has been specially trained on caring for Veterans. From the moment we transfer your loved one into our care, determining eligibility for veteran's benefits, to the final sounding of "Taps," we'll guide you every step of the way.
Our staff, which is comprised of Veterans and the children and grandchildren of Veterans, will help with paperwork and applications, obtaining the burial flag, arranging for free burial in a National Cemetery, and coordinating military honors. And unlike other mortuaries and cemeteries, there is no additional cost to you or your family. We take great pride in serving those who served.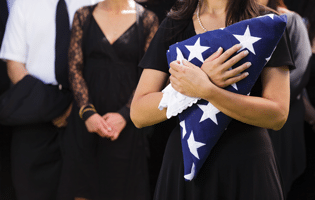 Veterans Benefits We make obtaining Veterans benefits simple. Just provide a copy of the Veteran's discharge and we'll handle all the often confusing details of obtaining benefits. Our staff will complete the applications and forms, including reimbursements that the family may be eligible for, as well as obtaining a burial flag, a Presidential Memorial Certificate, and government grave marker (if desired). We can even assist with obtaining a duplicate copy of the discharge paperwork if you're unable to locate.
Military Honors Our staff will coordinate military honors, which at a minimum consists of at least two uniformed members from the Veteran's branch of service who will fold and present the burial flag and sound "Taps." If desired and available, a final rifle salute from a volunteer Veterans Service Organization can often be arranged. We also work closely with the Michigan Patriot Guard Riders to provide flag lines and motorcycle escorts.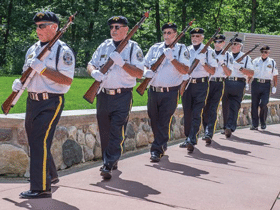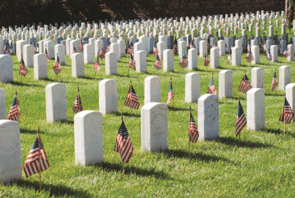 Free Burial in a National Cemetery Almost all honorably discharged Veterans who served in our Armed Forces - in times of war or peace - are eligible for burial or entombment in a National Cemetery. The National Cemetery Administration will provide the grave, opening and closing, a concrete graveliner (vault) for casketed burial, perpetual care, and a grave marker at no cost. The spouse and dependent children of a Veteran are also eligible. The value of this benefit can easily exceed $10,000 when compared to local private cemeteries.
Retire Your Flag the Dignified Way While Honoring a Veteran Whenever we cremate a Veteran, the body is draped with a retired American Flag that is no longer suitable for display (worn, soiled, faded, tattered or torn). We believe this not only honors the Veteran in death, but is also the most respectful way to retire the American Flag. We gladly accept donations of retired flags.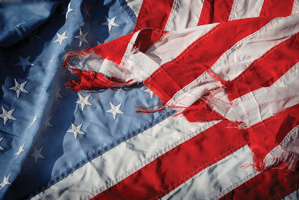 Make Arrangements Anytime
➤ If you are considering arrangements, we invite you to provide some basic information to get the process started. Please fill out as much information as you can.