---
Natural Burial Plan – $2,495
---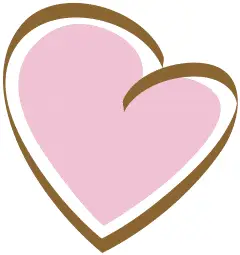 A fitting choice for the person who lived their life concerned about the environment, natural or green burial is a method of caring for the dead with minimal environmental impact on the planet and includes:
Local transportation of the deceased to our nearest location
Temporary sheltering of the body without embalming (up to two days)
Coordination of arrangements with others involved in the burial
Completion and filing of the necessary permits and authorizations
Requesting and obtaining certified copies of the death certificate
Free internet obituary at: www.MichiganCremation.com including an online guest book
Reporting the death to Social Security and other agencies as needed
Transportation of the deceased to the cemetery
Committal service at the cemetery and supervision of interment (weekday between the hours of 10 a.m. - 3 p.m.)
Merchandise credit of $495 towards a Green Burial Council approved casket (state sales tax is additional)
Our complimentary "Hope After Heartache" monthly grief support group that you can join from the comfort and privacy of your home via internet video conference or telephone
No other goods and services are included
Please note that Ridgeview Memorial Gardens in Grandville is the only Green Burial Council certified burial ground in Western Michigan and does not require an outer burial container or vault. Our packaged plan does not include any of the cemetery expenses, fees, or a monument and those costs must be arranged directly with the cemetery. Telephone: 616-249-8439 Website: ridgeviewmemorialgardens.com
*** None of our packaged plans include the charges of other parties that may be involved such as cemetery fees, church, clergy, musician, and vocalist honorariums, paid obituary charges of the newspaper, certified copies of the death certificate, and state sales tax, unless specified. *** + Additional fees may apply for mileage beyond 25 miles, deaths requiring an immediate response (facilities without morgues or holding facilities), and/or home deaths or those in excess of 250 lbs. necessitating a two-person transfer team.
---
Have Questions or Need Immediate Assistance?
Call Us Today.
---
---
---
---
Make Arrangements Anytime
➤ If you are considering arrangements, we invite you to provide some basic information to get the process started. Please fill out as much information as you can.